FAMILY.EAT.PLANT. holds a special place in our hearts. We wrote it for all kinds of families and we celebrated our own: those who enrich our lives, those who are no longer with us and those who would still come. Meanwhile, Maartje has given birth to a beautiful, healthy boy and Lisette celebrates the beautiful memories of Pooh that warm her heart every day.
And to celebrate that Maartje just became a mother, we wanted to share this delicious recipe from our book by our dear friend Anouk.
Anouk, the mother of 5, likes to make this festive pancake pie for her children and they love it! Of course, you can also use the basis of this recipe to make a regular stack of pancakes. The different flours make for a great batter.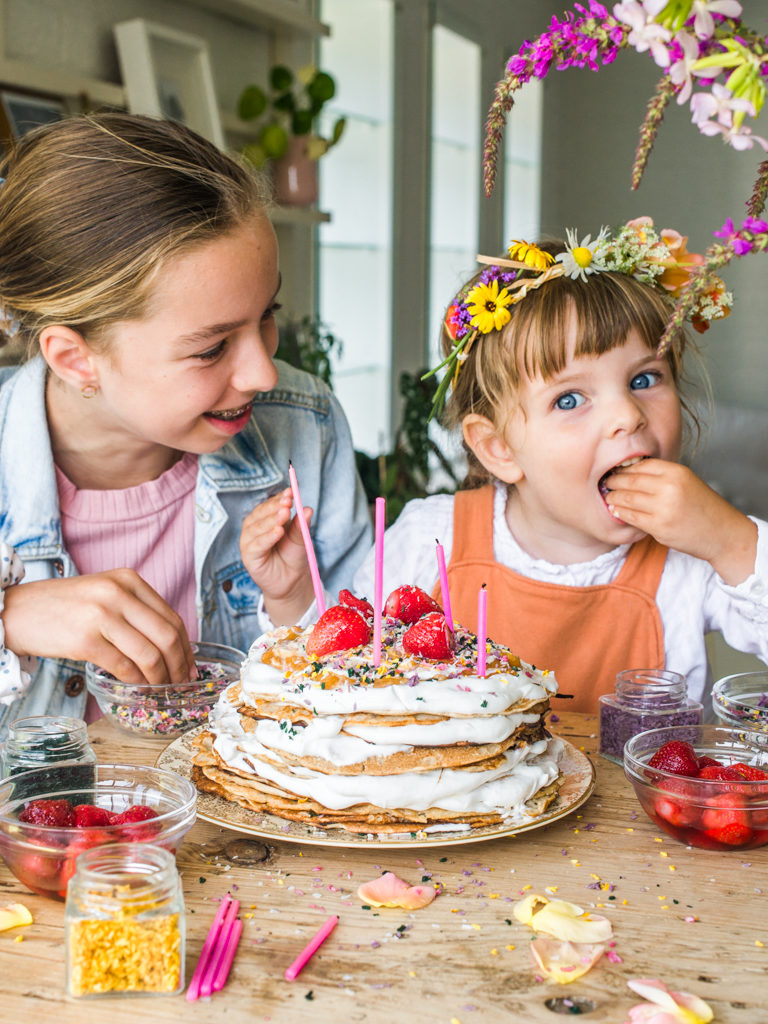 …