Drum rolls, please!
FAMILY.EAT.PLANT. has hit planet Earth and here is the first recipe to go online! And certainly not the least! Yes, we know, what you see here in the pic looks suspiciously like a sandwich with sunny-side-up eggs. But none of that! What you see are peaches (or apricots) with a cheesy sauce. Maartje's father used to make this recipe often on the weekend. Super easy, super yummy. You can keep it plain and simple by just making the cheesy sauce, and prep the toast with the sauce and peaches, or you can go wild and throw some slices of vegan ham on there.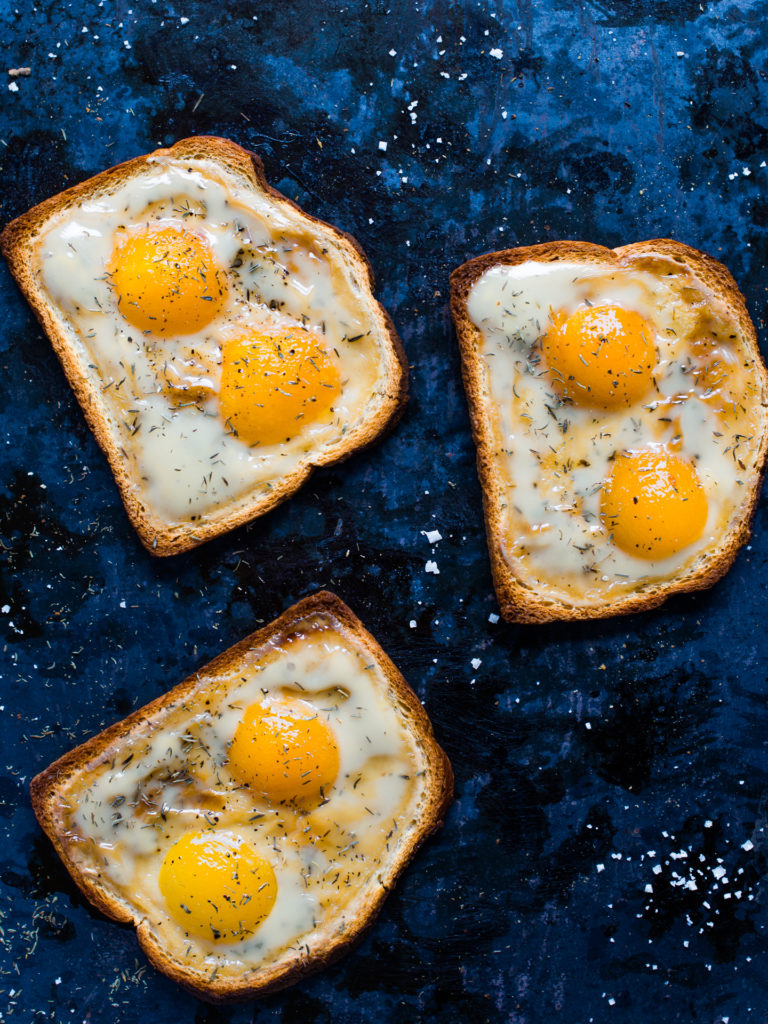 Serves +/- 4
INGREDIENTS
8 slices of white bread
250 g vegan grated cheese
200 ml unsweetened oat milk
optional 8 slices of vegan ham
1 can (415 g) peach halves or apricots
pinch of thyme or oregano
freshly ground pepper
INSTRUCTIONS
Preheat the oven to 220 ºC. Place the slices of white bread on a baking tray. Put the cheese and oat milk in a saucepan and heat until the grated cheese melts into the milk. If desired, place a slice of vegan ham on each slice of bread. Spoon the cheese sauce onto the bread and top with one peach or two apricots per slice of bread. Sprinkle over some thyme or oregano and freshly ground pepper. Bake the toast in the oven until crispy for about 10 minutes. Check after 10 minutes if the toast is crispy and the sauce nice and gooey. If necessary, extend the baking time by 5 minutes.
---
SUNNY SIDES UP
Tromgeroffel!
Hierbij het eerste recept uit ons nieuwe boek FAMILY.EAT.PLANT.! En zeker niet de minste! Jaja, we weten het, wat je hier op de foto ziet lijkt verdacht veel op een bammetje spiegelei. Maar niets van dat! Het zijn perziken (of abrikozen) met een lekker cheesy sausje. Maartjes vader maakte deze toast vroeger vaak in het weekend. Lekker makkelijk, alles tegelijk in de oven. Dan zijn alle tosti's tegelijk klaar en hoeft niemand op elkaar te wachten, zoals bij gebruik van een tosti-ijzer het geval is. Je kunt ze een beetje puur van smaak houden door alleen de kaassaus te maken en de toast met de saus en perziken te beleggen, of je kunt er helemaal een feestje van maken door er een plakje vegan ham of soortgelijke gerookte vegan vleeswaren onder te doen.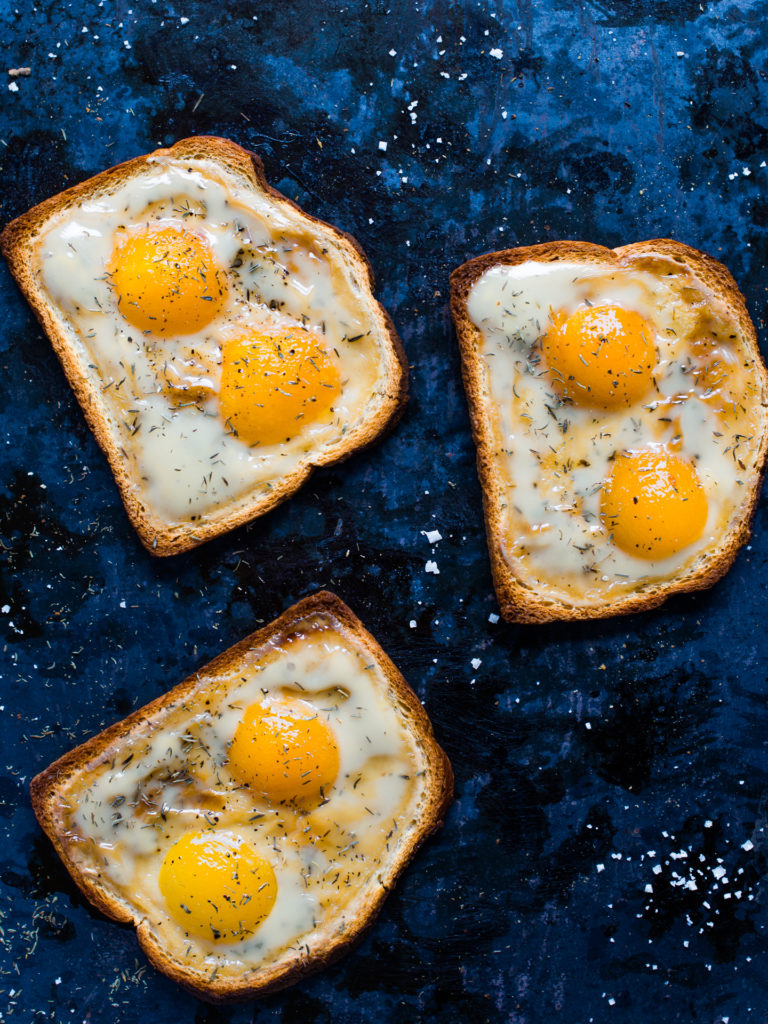 Voor 4 personen
INGREDIËNTEN
8 sneden witbrood
250 g vegan geraspte kaas
200 ml ongezoete havermelk
evt. 8 plakjes vegan ham
1 blik (415 g) halve perziken of abrikozen
snufje tijm of oregano
versgemalen peper
INSTRUCTIES
Verwarm de oven voor tot 220 ºC. Leg de sneden witbrood op een bakplaat. Doe de kaas en havermelk in een steelpannetje en verwarm tot de geraspte kaas in de melk wegsmelt. Leg indien gewenst een plakje vegan ham op elk sneetje brood. Schep de kaassaus op het brood en leg hier één perzik of twee abrikozen per broodje op. Strooi er wat tijm of oregano en versgemalen peper over. Bak de toast in de oven in ca. 10 minuten knapperig. Check na 10 minuten hoe de toast eraan toe is. Verleng indien nodig de baktijd met 5 minuten.