Have you ever tried making a grilled sandwich with sweet toppings? Well you should and this one is insane! Caramelised condensed coconut milk, pecans and banana make for a mouthwatering, food porn-ish, gooey and sweet goodness. Perfect for those moments when you crave something truly extraordinary. Make sure to use good quality (vegan) sourdough bread from your local bakery to achieve the perfect result.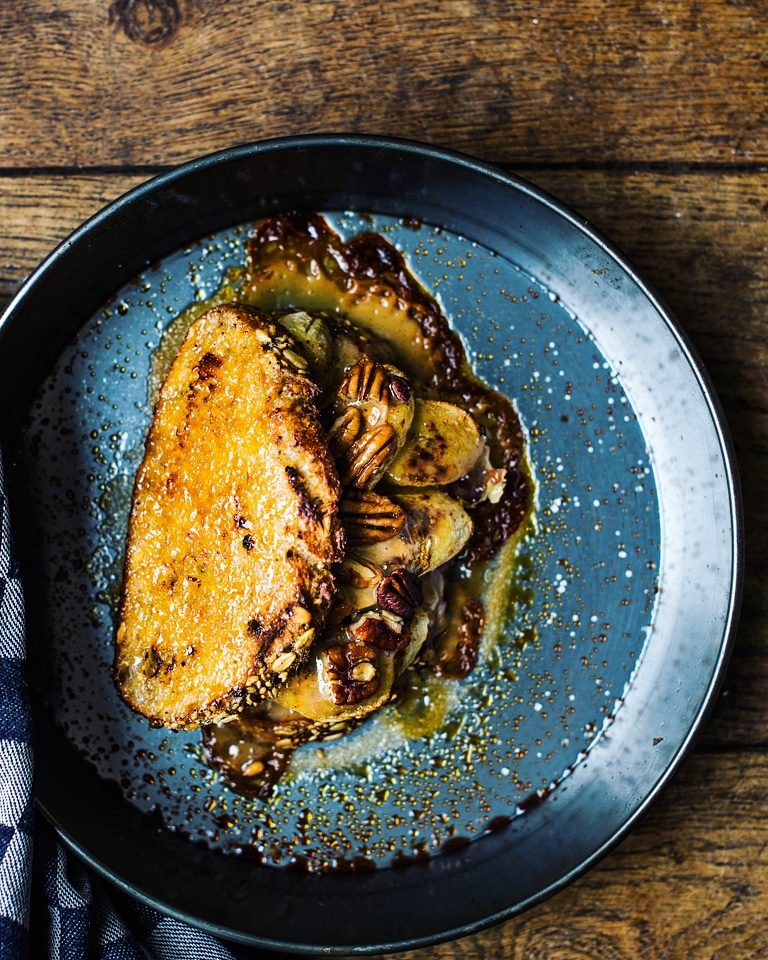 Serves 2 hungry monkeys
INGREDIENTS
4 slices of sourdough bread
ca. 2 tbsp vegan butter
4 tbsp sweet condensed coconut milk (Nature's Charm)
1 large banana, peeled and sliced
handful of pecans
ca. 2 tbsp golden caster sugar
INSTRUCTIONS
Preheat oven to 200 C/400 F. Line a baking tray with parchment paper.
Get your slices of bread ready and spread butter on both sides of all slices. Spread 1 tbsp of condensed coconut milk on 1 side of all slices. Divide banana slices over 2 slices of bread. Crush pecans a bit with your hands and sprinkle over banana slices. Put the other slices of bread on the slices with banana and pecan, condensed milk side down. Dip buttered sandwiches in a bit of caster sugar (both sides). Pop them on the baking tray and bake for 15-20 min. or until caramelised and toasted. Be careful not to burn your mouth because this shit might be extremely hot!
---
MAD MONKEY TOAST

Ooit een zoete tosti gemaakt? Zou je moeten doen en deze versie is mieters! Gekarameliseerde gecondenseerde kokosmelk, pecannoten en banaan leveren een foodporn-achtige, mondwaterende sensatie op. Perfect voor die momenten waarop je buitengewoon fabelachtige cravings hebt te vervullen. Gebruik (vegan) desembrood van goede kwaliteit voor het beste resultaat, dat maakt een wereld van verschil!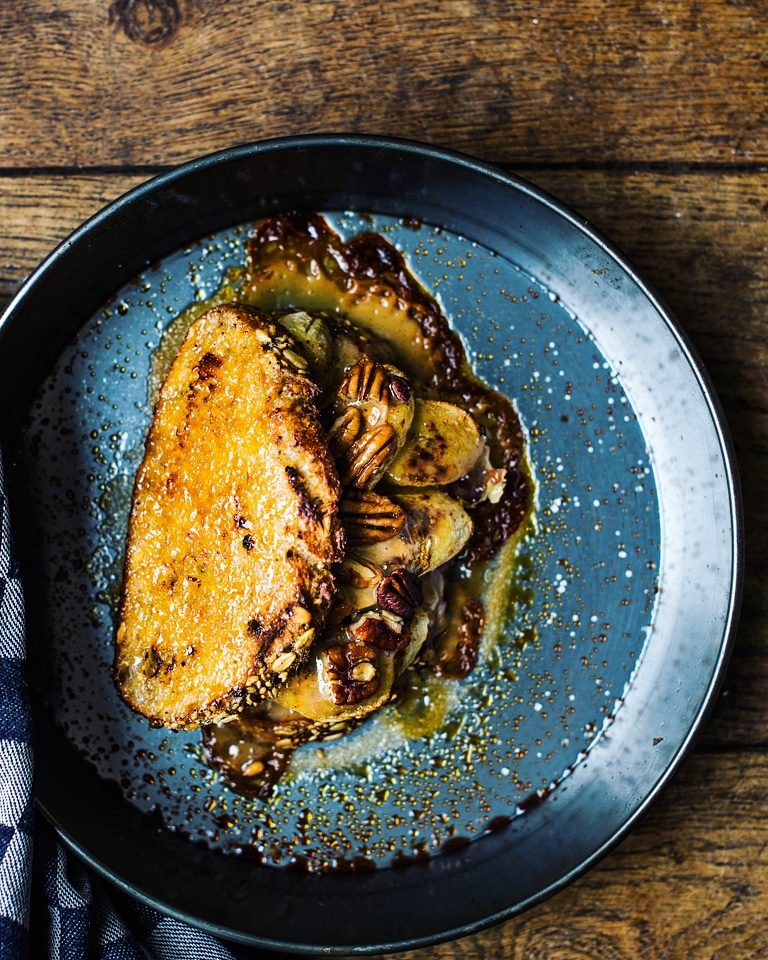 Voor 2 hongerige monkeys
INGREDIËNTEN
4 plakken goede kwaliteit desembrood
ca. 2 el vegan bakboter
4 el zoete gecondenseerde kokosmelk (Nature's Charm)
1 grote baan, gepeld en in plakjes
handvol pecannoten
ca. 2 el fijne gouden kristalsuiker
INSTRUCTIES
Verwarm de oven voor op 200 graden C. Bekleed een bakplaat of -tray met bakpapier.
Leg je plakken brood klaar en besmeer alle zijden met vegan boter. Smeer 1 el gecondenseerde kokosmelk op 1 zijde van alle plakken. Verdeel de plakken banaan over twee plakken brood (op de gecondenseerde melk). Breek de pecan een beetje met je handen en strooi ze over de plakken banaan. Leg de onbelegde plakken brood met de gecondenseerde melk naar beneden op de belegde sneetjes. Dip de beboterde kanten in wat suiker. Leg de monsterlijke sandwiches op het bakpapier en rooster ze in 15-20 min. goudbruin en gekarameliseerd. Pas op om je mond en vingers niet te verbanden tijdens het eten, ze zijn godsgruwelijk heet zo net uit de oven!