There are so manu possibilities with left over bread, it is the best thing and it can get your creative food engine running. So get your sexy ass into that kitchen and save all the bread you can! Turn leftovers into croutons, pudding or this indulding breakfast/brunch item: PAIN PERDU (translated forgotten bread). Perfect for slow sundays.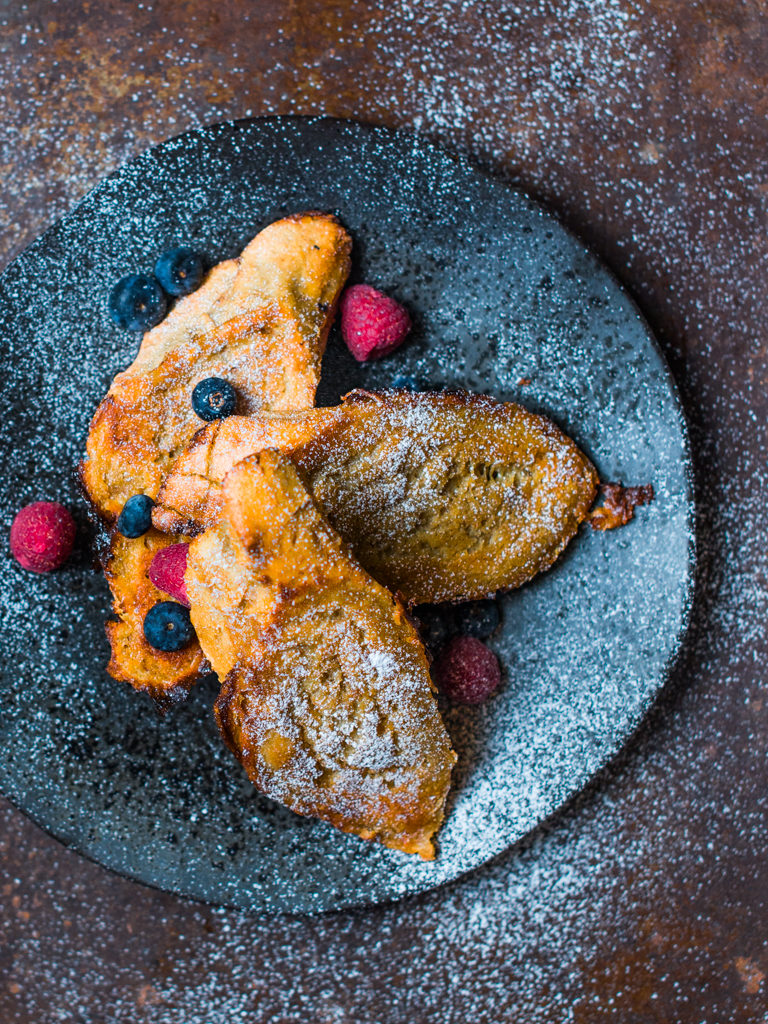 Serves 4-6
INGREDIENTS
3 cups (750 ml) soy milk
¼ cup (30 g) custard powder (or cornstarch + 2 tsp vanilla extract)
pinch of cinnamon
stale bread (anything that you have lying around), like 2 old baguettes, rustically sliced
75 g vegan butter
a few tbsp sugar
a handful of your favorite berries
icing sugar
INSTRUCTIONS
Preheat oven to 200 C.
In a very large mixing bowl mix soy milk, custard powder and cinnamon together. Soak the slices of bread in the mixture. Make sure the inside of every slice is also soaked.
Rub a baking tray with some of the butter. Put the soaked slices of bread onto the tray. Sprinkle a bit of sugar over every slice. Add a dollop of butter on each slice. Bake for ca. 20 minutes or until golden.
Serve warm with the berries and a bit of icing sugar.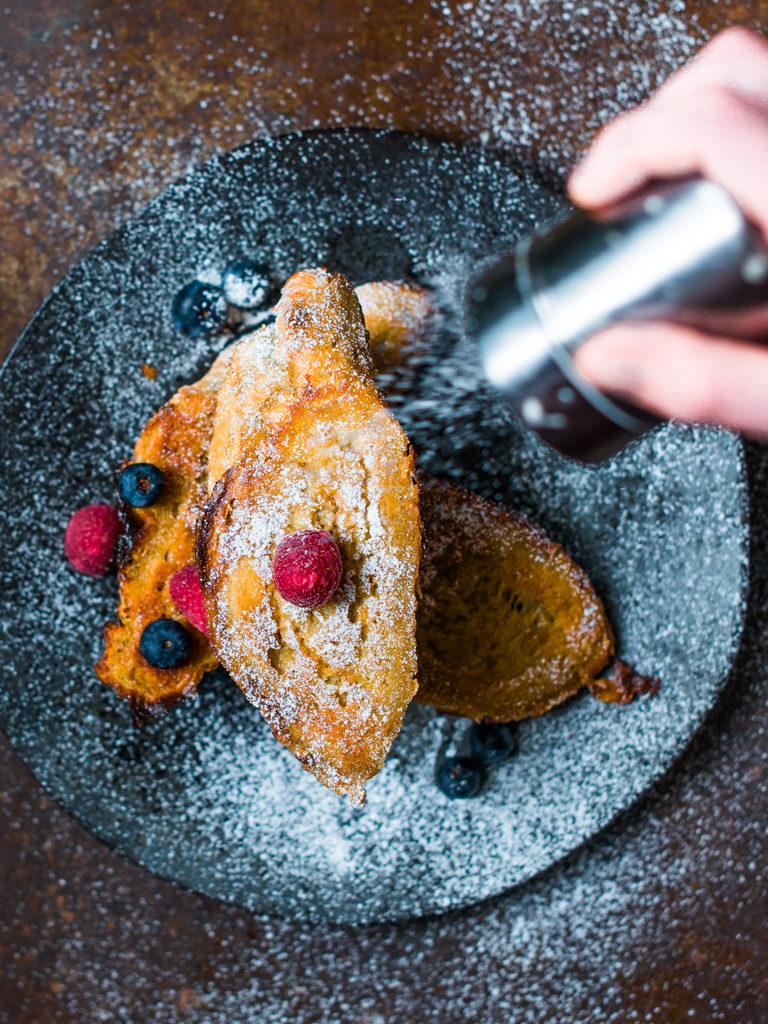 ---
WENTELTEEFJES
Er zijn zo veel mogelijkheden met overgebleven brood, dus gooi het nooit weg! Dus kom uit je luie stoel en geef ieder restje brood een tweede leven! Maak croutons, broodpudding of deze heerlijke wentelteven. Perfect als brunch of weekend ontbijt op langzame zondagen.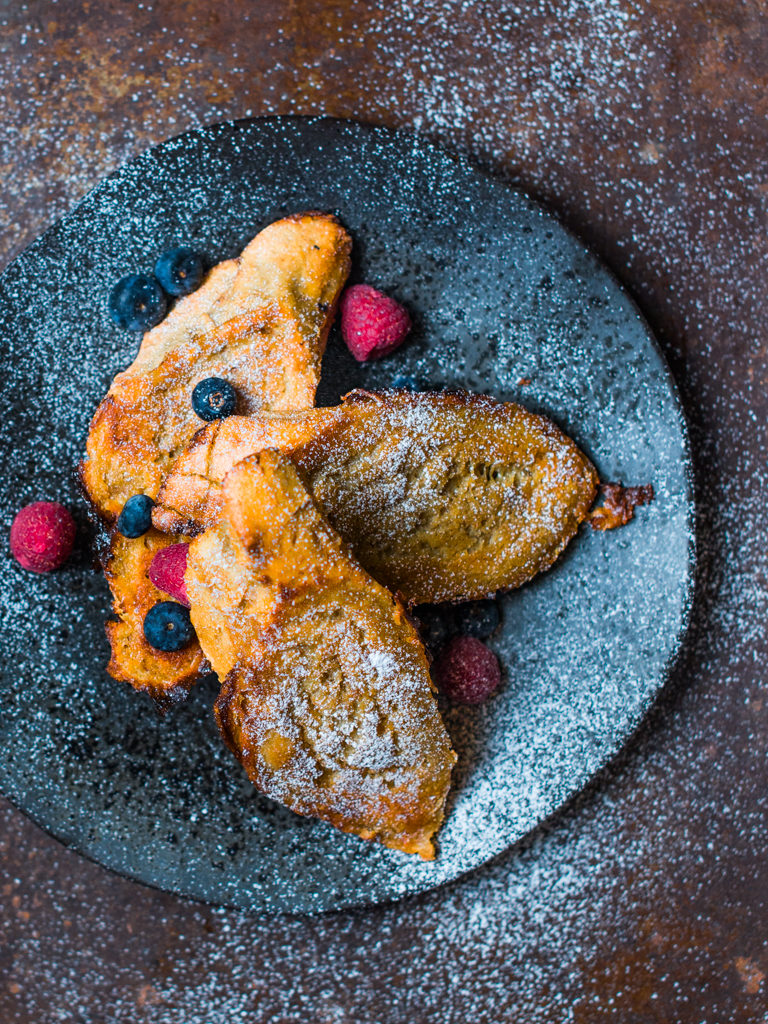 Voor 4-6 personen
INGREDIENTEN
750 ml sojamelk
30 g custardpoeder
snufje kaneel
oudbakken brood (wat je maar in huis hebt), zoals twee oude baguettes in dikke plakken
75 g vegan boter
enkele el suiker
een handvol rood fruit naar keuze
poedersuiker
BEREIDING
Verwarm oven voor op 200 graden C.
Meng in een grote kom soja melk, custard en kaneel. Drenk hier de plakken brood in en zorg dat iedere plak helemaal met het mengsel doorweekt is.
Smeer een bakplaat in met een beetje van de boter. Leg hier de geweekte plakken brood op. Strooi er wat suiker over en verdeel de rest van de boter in kleine klontjes over de sneetjes. Bak in ca. 20 minuten gaar en goudbruin.
Serveer warm met de bessen en wat poedersuiker.