Cool dishes and deep flavours colour this Burgundian menu. A menu with a beast of a celeriac roast as centerpiece for the main show. Traditional, yet with the taste and ingredients of the future. Served after a crispy and light appetizer and prior to a wonderfully challenging and epic dessert. With a little bit of mentality and a good dose of courage you can create a wonderful Christmas dinner party with this menu enjoyable for all of your guests. Free of animals and rich in plants.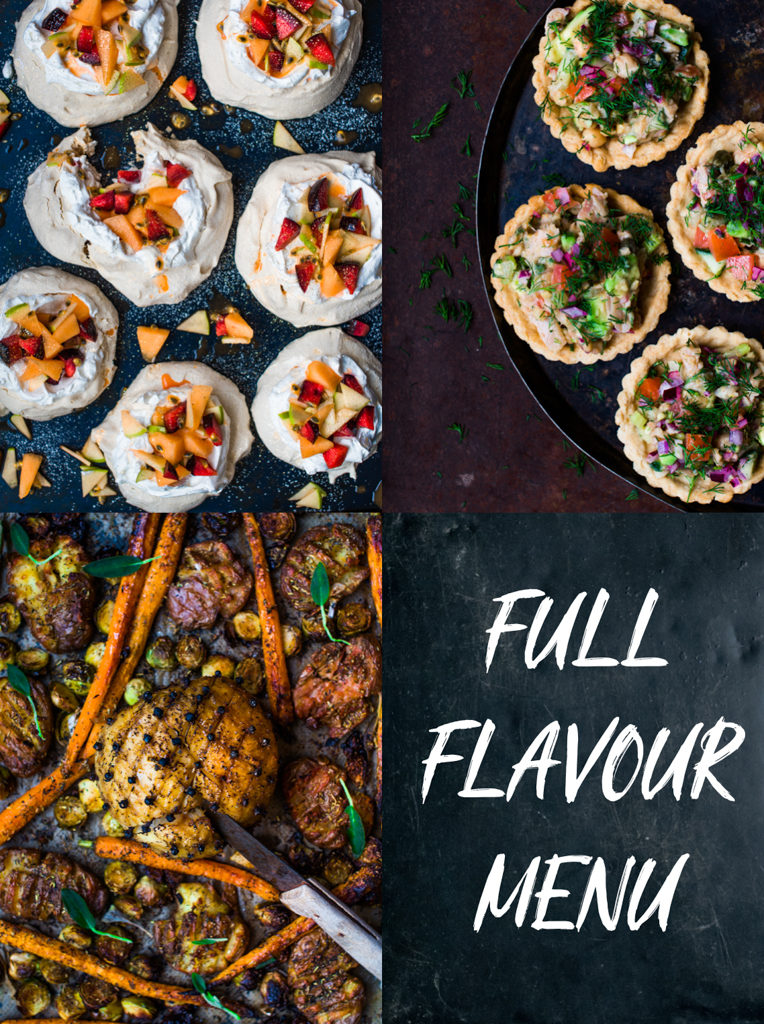 STARTER – GROOVY NO-TUNA TARTLETS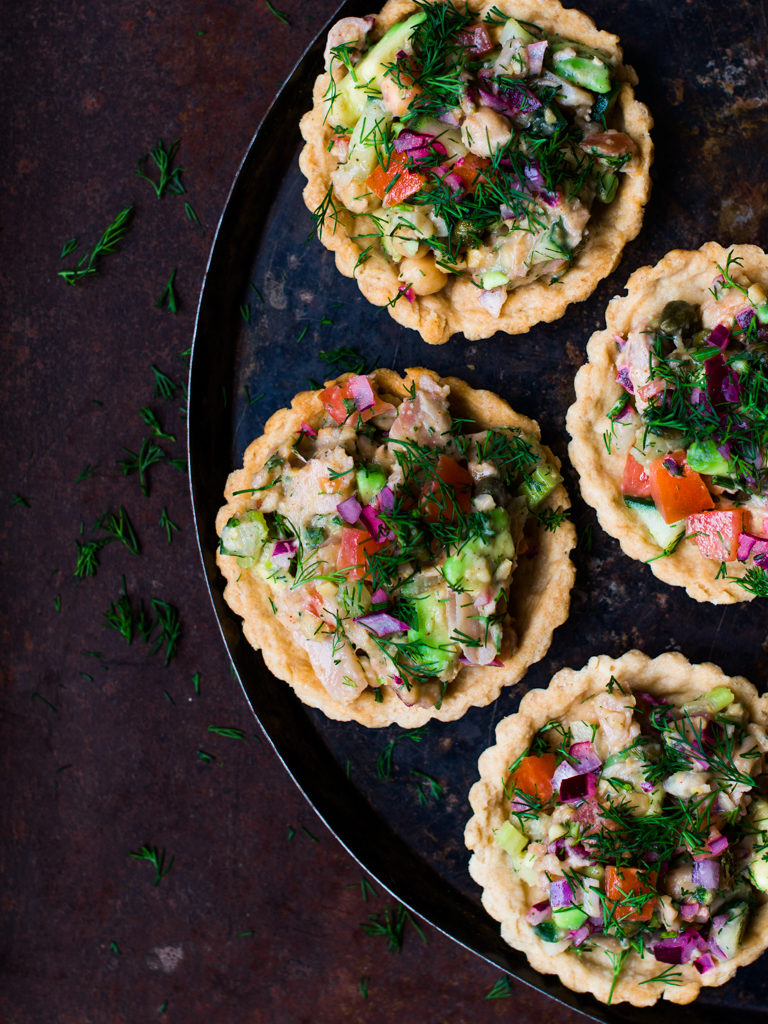 These super cool tartlets filled with a festive salad (think 'tuna' salad) will indulge you with a lot of flavour and interesting textures. A festive way to start the Christmas meal!
MAIN – X-MAS PLATTER WITH ROASTED CELERIAC BEAST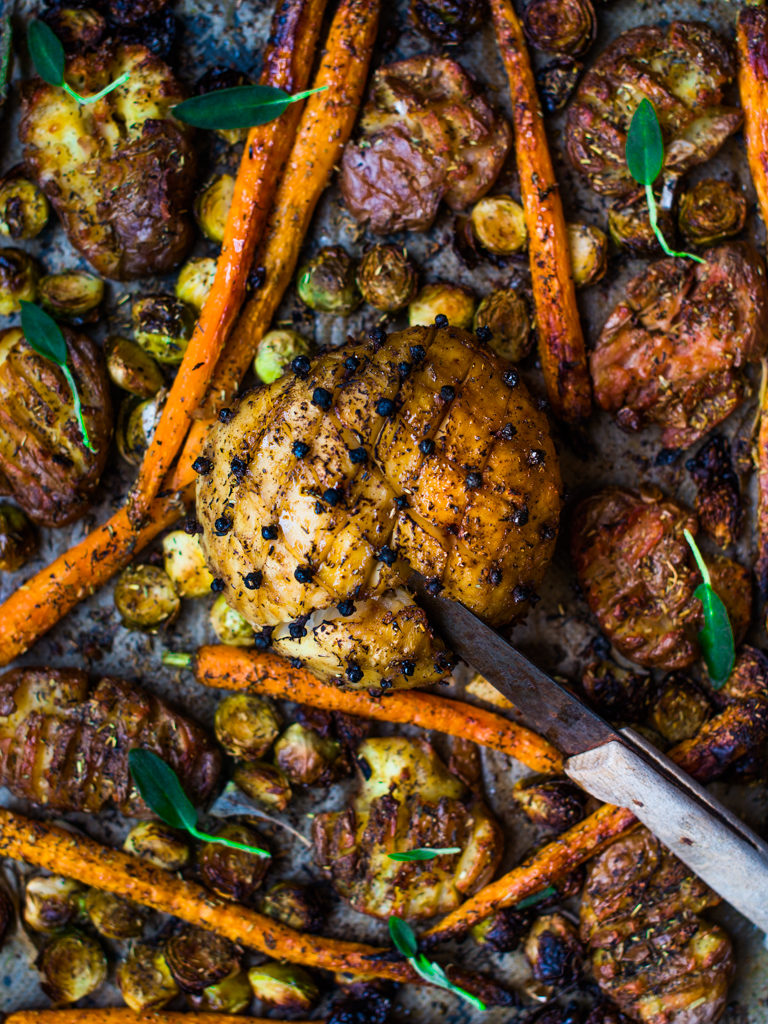 This roast platter rocks big time! A large baking tray generously loaded with wintery vegetables deeply roasted until yum AF. The celeriac is stuffed like a traditional roast and pierced with cloves for dramatic effect and ultra flavour. So much fun to make and eat!
DESSERT – FESTIVE MINI PAVLOVA'S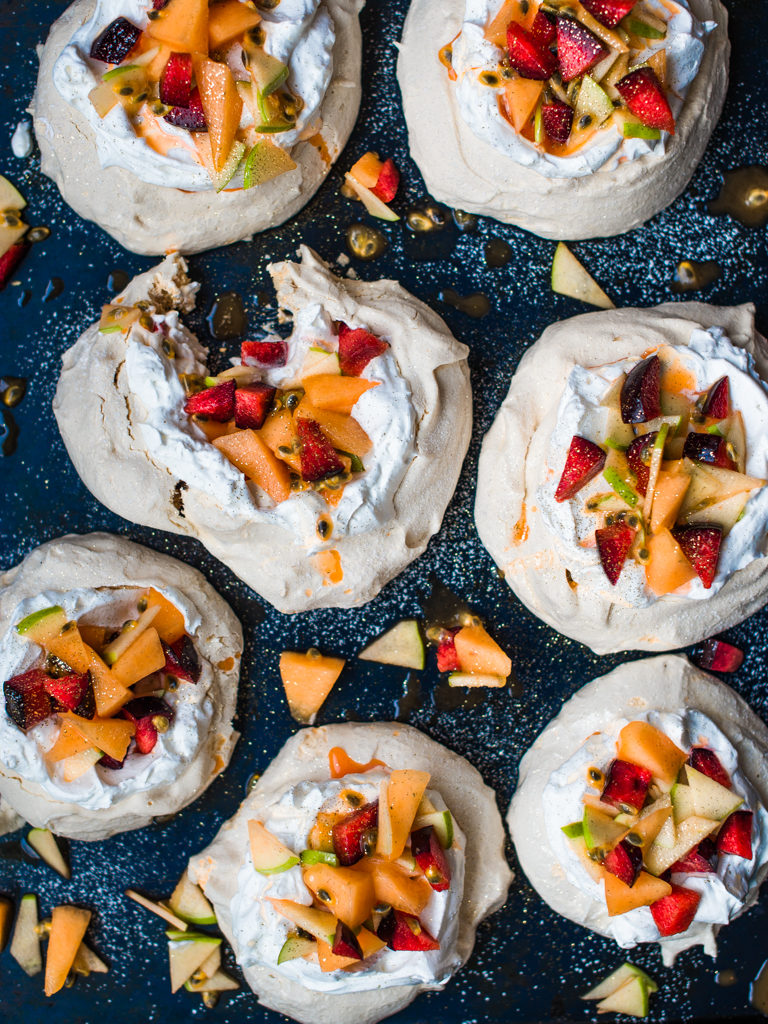 There are so many versatile ways to veganise eggs these days. Have you already tried to make meringue out of 'aquafaba' aka the liquid in a can of chickpeas? It's like magic. And a really good exercise to grow those biceps is by whisking the liquid like crazy (although we have to be honest, a hand mixer guaranties the best results). Keep in mind that this is some next level sh*t. Read the recipe carefully and follow all the instructions and ingredients to make sure these bastards turn out perfect.