Fancy good food, but not all that hassle in the kitch? Well, you hit the jackpot with this simple, yet chic vegan Christmas menu. Take it slow this year, go for the chill mode, divide all the tasks and relax while enjoying this peaceful dinner party enriched with plant based delicacies.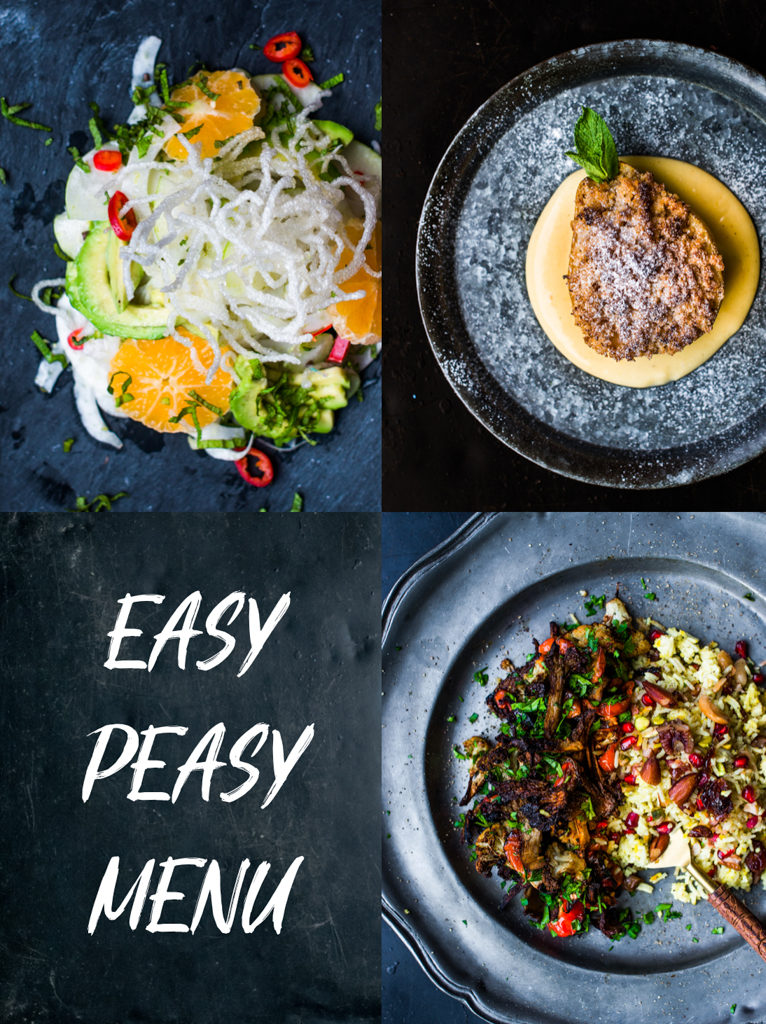 STARTER – VIBRANT FENNEL SALAD WITH ANGEL HAIR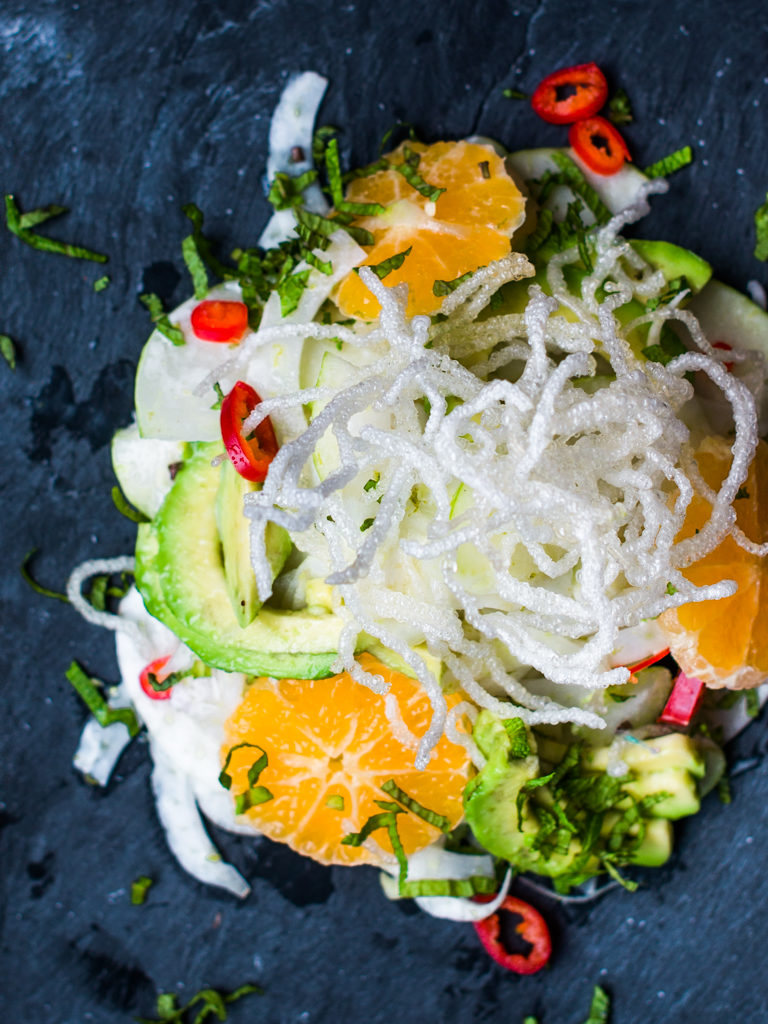 This appetizer will surprise you with sparkling flavours, for sure! Fresh lime and tangerine combined with creamy coconut and avocado, crispy fennel and apple and a little red pepper. A combination that will surprise your taste buds just before the big Christmas meal. The real festivity is due to the angel hair, a nice trick with rice noodles!
MAIN – JEWELED RICE & VEG ROAST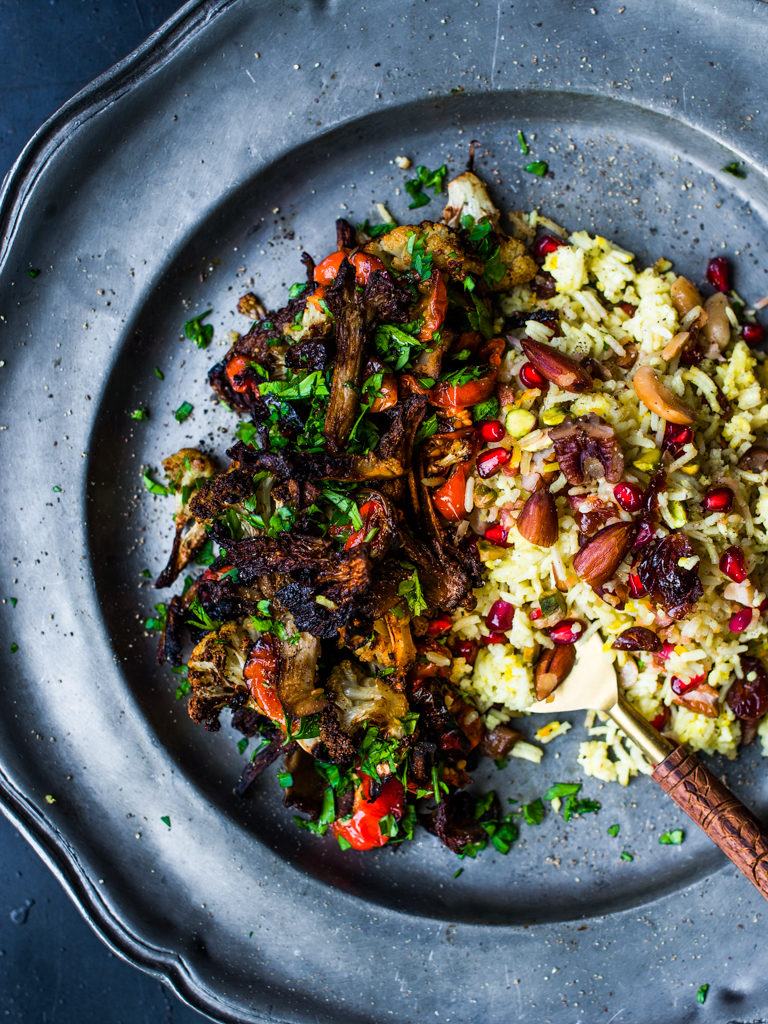 This decadent Middle Eastern jeweled rice with roasted vegetables will fill your kitchen with the wonderful and deep aroma's of Christmas. By using freshly roasted nuts from the nut shop and high quality spices and fruits, this dish will offer an equally delicious texture as well as taste. Half the work has already been done by the use of these ingredients and you can take it easy.
DESSERT – CRUMBLE PEARS & CUSTARD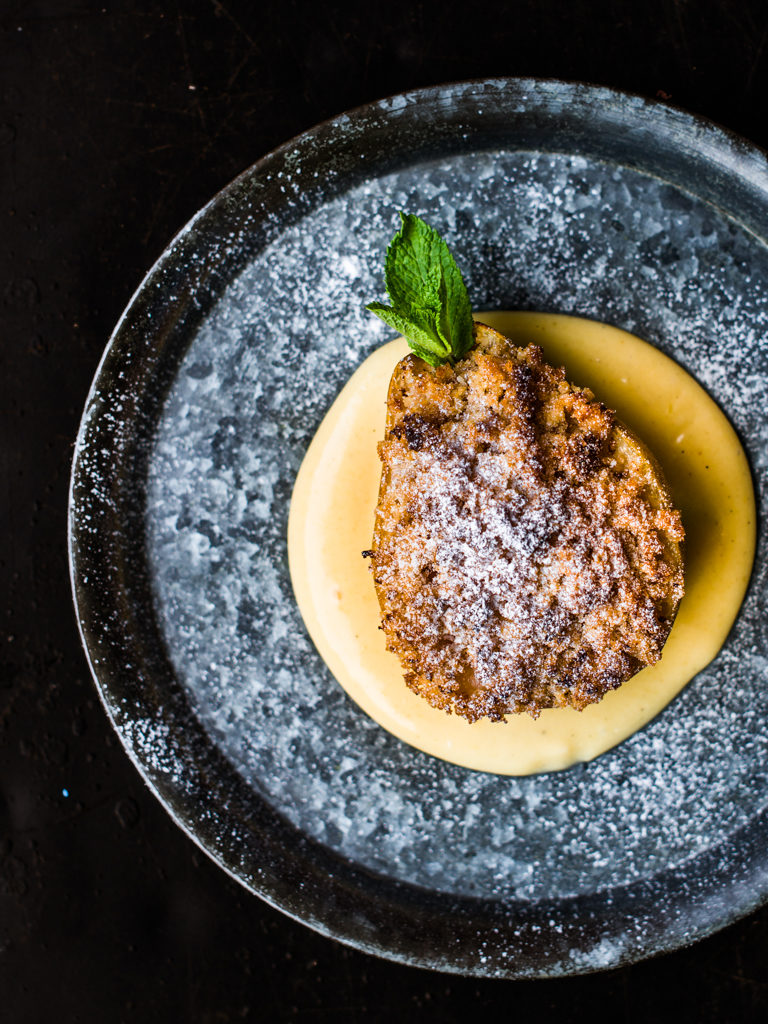 A super easy, but oh so delicious and festive dessert! The crunchy biscuit flavour of the crumbs goes old-fashionable well with the creamy custard. The pear and cardamom provide a fresh note.