This menu is like a flavour bomb that explodes in your mouth! By incorporating a smoky element in every course, the dishes are deliciously savoury, yet chique and festive. This menu is especially suitable for culinary beasts and those who want to make some extra effort in the kitch this Christmas. The methods are not too complicated nor time consuming, but some experience (for example with a stovetop smoker) will come in handy and the diversity of the colourful and flavourful elements requirs some planning and organisation.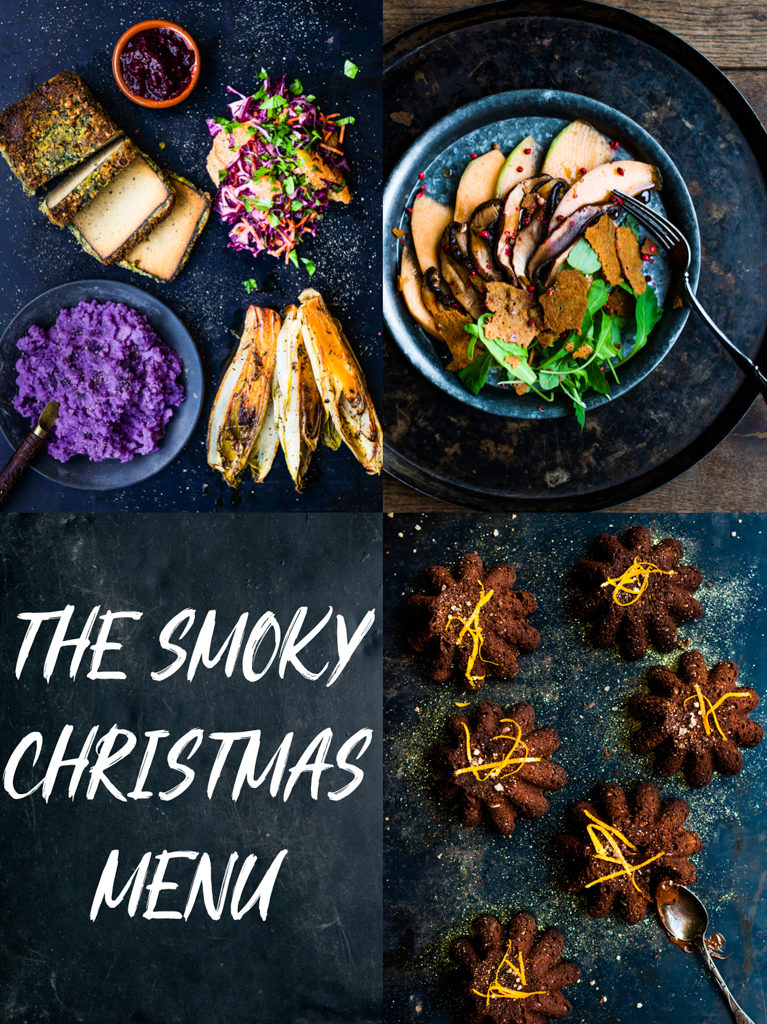 STARTER – MELON & PORTOBELLO 'PROSCIUTTO'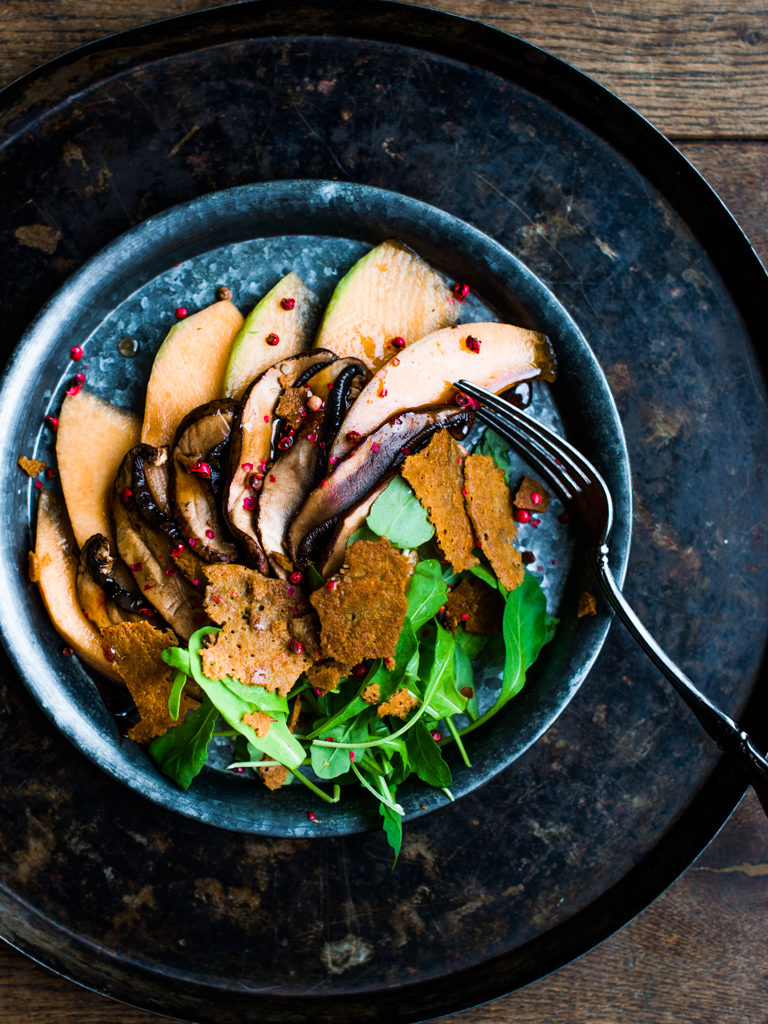 Melon coexists perfectly with smoky, savoury flavours. This is because the melon gives an umami-like aftertaste and therefore works very well with a savoury component. The smoked portobello is very tasty (get yourself a little stovetop smoker for Christmas!), and the crispy, cheeselike wafers and sweet-sour balsamic vinegar make all ingredients come together beautifully. This dish is a perfect, not too heavy start of your Christmas dinner.
MAIN – CRUSTED SMOKY TOFU WITH CRANBERRY COMPOTE, PURPLE PUREE, CARAMELIZED CHICORY AND RAINBOW SLAW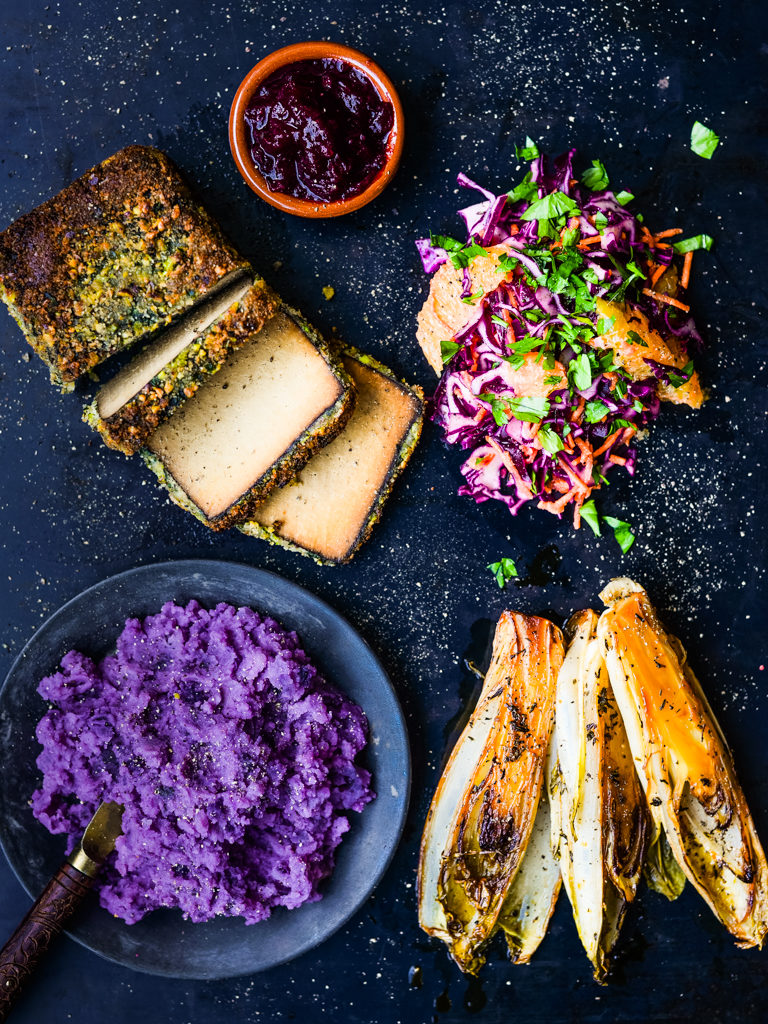 This dish is as colourful as it is tasteful. The cranberry-port compote goes really well with the tofu roast. The beautiful purple puree is just a sight for sore eyes. The slightly bitter chicory is lifted to a higher level by caramelising it and the slaw serves as a refreshment in the midst of all these flavour bombs.
DESSERT – CHOCOLATE VOLCANO CAKES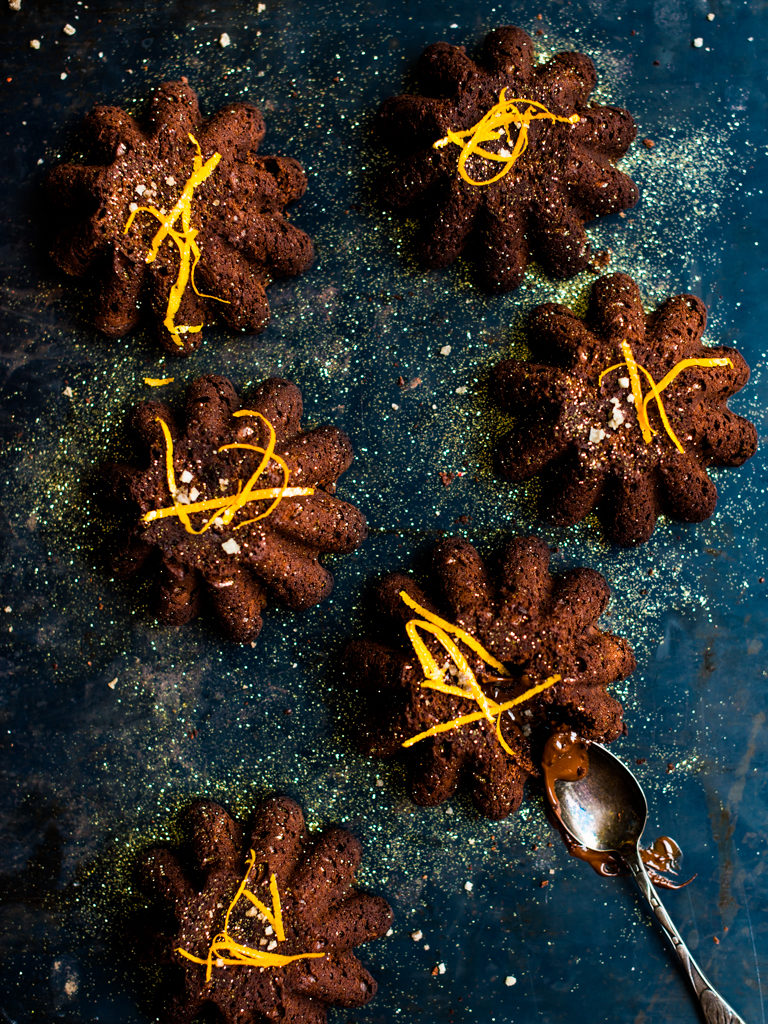 These devilish chocolate cakes are the definition of food porn. Who doesn't like melted chocolate ganache oozing out of a fluffy cake? The added smoked salt, which pairs really well with the earthy tones of chocolate, makes it extra special and a beautiful finale of a smoky dinner party.