Indulge yourself and all your family members with this delightful Christmas menu. The flavours and textures are familiar, ingredients easy to obtain and you don't need special cheffy skills to whip this up. Perfect for all kinds of families, young and old, big and small.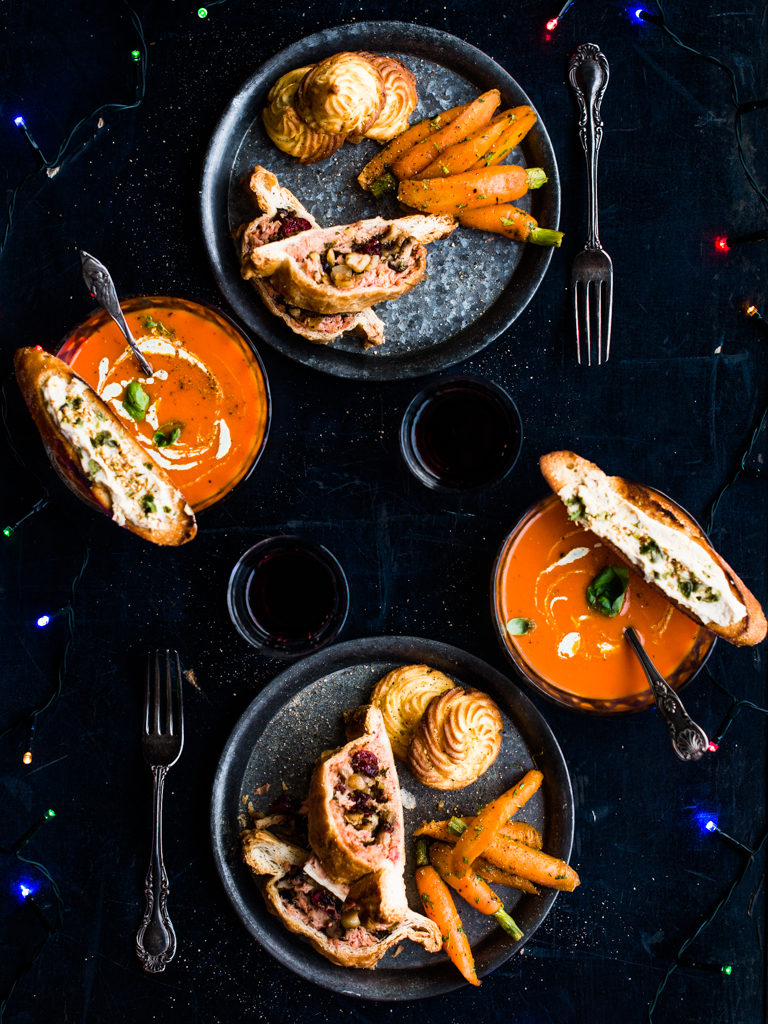 STARTER – RED CHRISTMAS SOUP WITH WHITE BEAN HUMMUS CROSTINI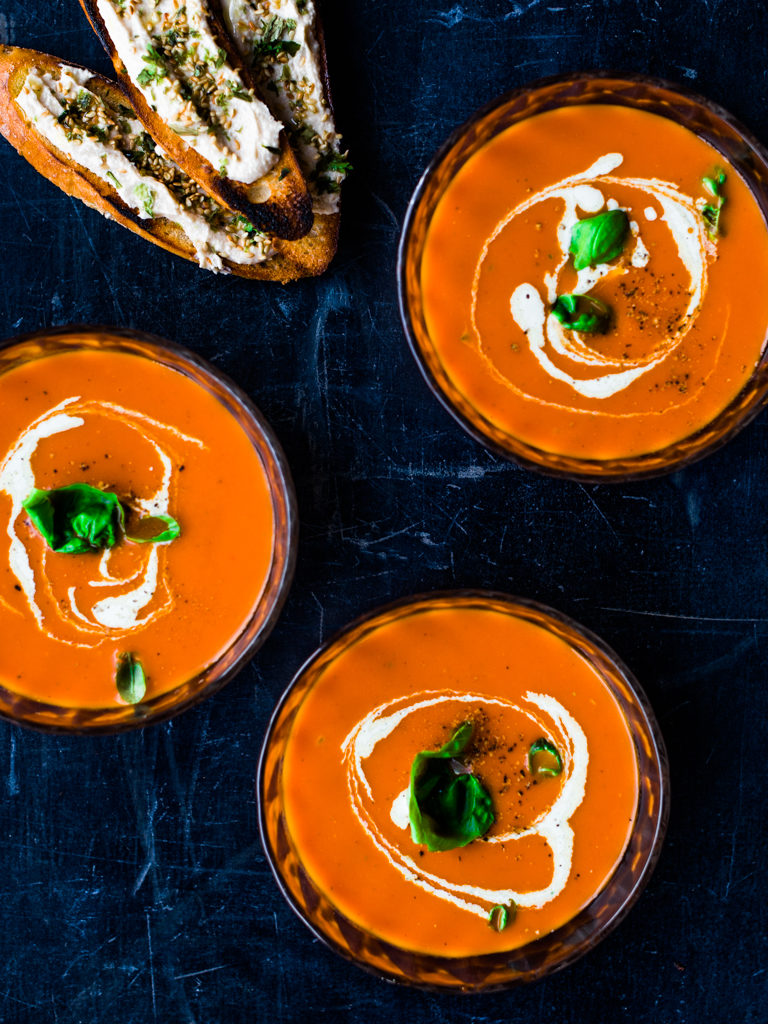 This soup is a wonderful christmassy starter and will be loved by all family members. Not too heavy to digest, no difficult ingredients yet rich in flavour and heartwarming. The white bean hummus crostini is a the perfect accomplishment to this dish.
MAIN – FESTIVE WELLINGTON WITH CHERVIL CARROTS AND POMMES DUCHESSES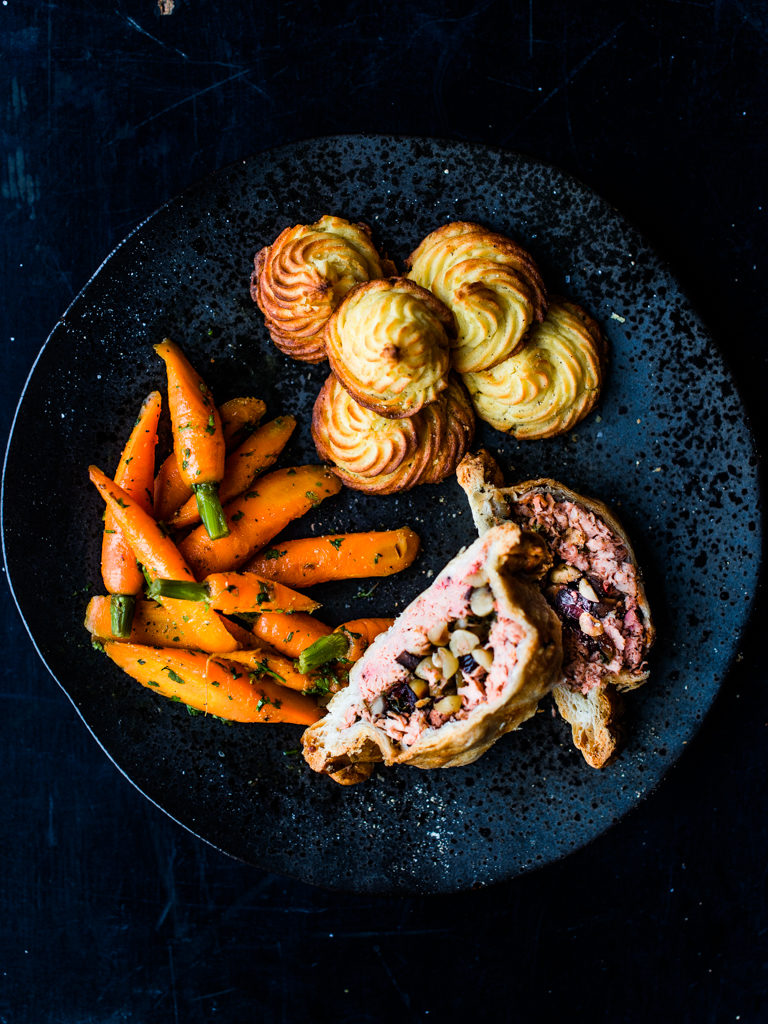 This gorgeous wellington made from pieces of vegan chicken and stuffed with rich and divine ingredients is a real centerpiece. Classic carrots and pommes duchesse bring up all the good nostalgic feelings about what a Christmas meal should be like! If you're worried about your schedule, you can ease the work by preparing some elements a day ahead, like the wellington (the flavours will even get better after a day!), and pommes duchesse. Just bake them for another few minutes in a hot oven before serving. This course is a crowd pleaser!
DESSERT – WINTER WONDER DESSERT TRIO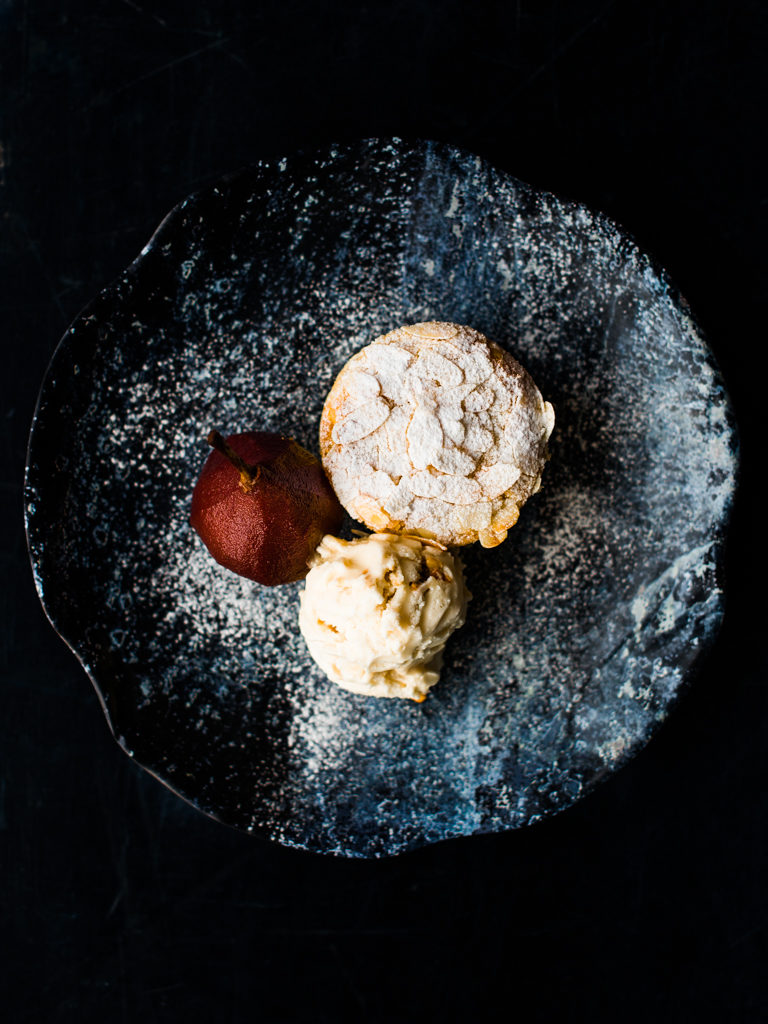 This WINTER WONDER DESSERT TRIO is the perfect dessert to a classic menu. The stewed pears (a Dutch classic), are cooked in elderberry juice, which gives them a wonderful 'musky' flavour and a stunning deep purple colour. Tangerine and almond flirt with each other in the mini semolina cakes, and the ice cream brings all wintery flavours together whilst also being a refreshment after a good savoury meal.