Still feeling stuffed after all those December treats? In need of a bit more vital food to nourish your muscles and cells but don't feel like eating 'rabbit food'? Try this hearty, nourishing green soup, made with super healthy AND tasty watercress. Smoky tofu adds for extra flavour and lean protein. The perfect way to start off a new decade!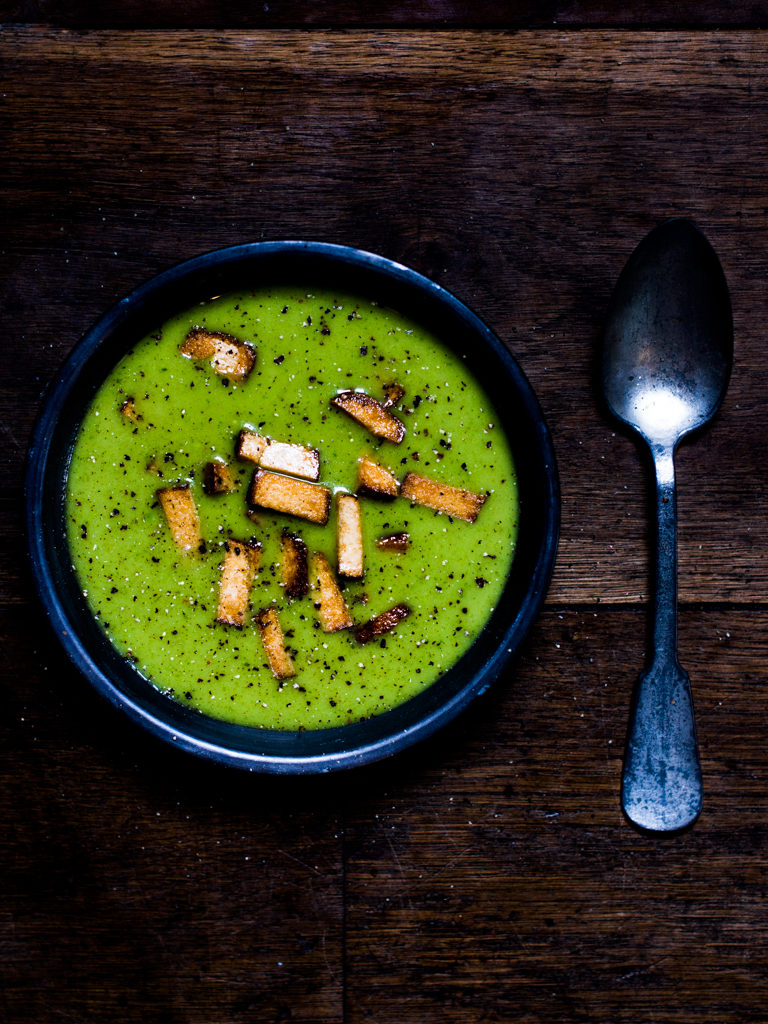 For 3-4 bowls
INGREDIENTS
1 tbsp oil + 1 tbsp for frying (olive/rice/coconut)
1 medium onion, peeled and chopped
1 garlic clove, peeled and crushed
1 l vegetable stock (home made or cube based)
1 medium potato, peeled and cubed
1 piece of mace
100 g (1 bunch) watercress
black pepper to taste
200 g smoky tofu, cut into small strips
INSTRUCTIONS
Heat 1 tbsp of oil in a large soup pan. Fry onions with whole crushed garlic clove until translucent. Add vegetable stock, potato and mace. Let cook for ca. 15 minutes or until potatoes are fully cooked. Fish out mace. Add watercress, stir and let cress cook in soup for about 1 minute. Puree soup with a stickblender or in a heat proof blender.
In frying pan, heat 1 tbsp oil. Add tofu and fry until golden.
Scoop soop into bowls, garnisch with tofu and freshly cracked black pepper.
---
WATERKERS SOEP

Voel je je nog steeds vol en opgeblazen na die heerlijke vreterige feestdagen? Heb je ook het gevoel dat je zorgvuldig opgebouwde spiermassa en lichaamscellen behoefte hebben aan goede voeding, maar heb je geen zin om als een konijn te eten? Stop dan met piepen en maak als de wiedeweerga deze soep met nutriëntrijke waterkers! Gerookte tofu zorgt voor lean&clean protein. De perfecte manier om een nieuw decennium in te luiden!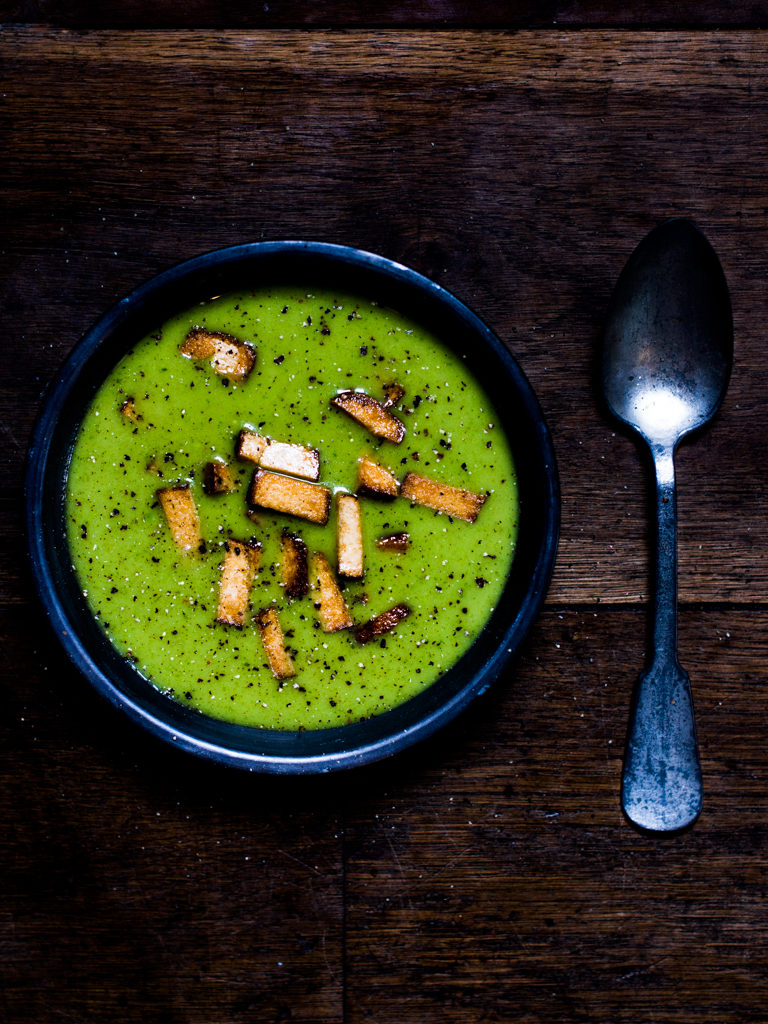 Voor 3-4 kommen soep
INGREDIËNTEN
1 el olie + 1 el om in te bakken (olijf/rijst/kokos)
1 middelgrote ui, gepeld en gesnipperd
1 knoflook teen, gepeld en geplet
1 l groentebouillon (zelfgetrokken of van tablet)
1 middelgrote aardappel, geschild en in blokjes
1 stukje foelie
100 g (1 bos) waterkers
zwarte peper naar smaak
200 g gerookte tofu, in kleine reepjes gesneden
INSTRUCTIES
Verhit 1 el olie in een soeppan. Fruit ui en knoflook, tot ui glazig wordt. Voeg bouillon, aardappel en foelie toe. Kook ca. 15 minuten of tot aardappels gaar zijn. Vis foelie er uit. Voeg waterkers toe, roer en laat 1 minuut meekoken. Pureer soep met een staafmixer of in een blender.
Zet koekenpan op redelijk hoog vuur. Voeg 1 el olie en gerookte tofu toe. Bak tot de stukjes goudbruin zijn.
Schenk de soep in kommen en garneer met tofu en versgemalen zwarte peper.